I started this blog almost exactly one year ago and have finally made it to 100 posts. Pretty exciting. Over the past year my interest in keeping a music blog has escalated beyond belief. I started it out of the longing I had to write about my favorite topic and as the months progressed it morphed into a forum for me to dissect my thoughts, divulge some personal secrets, and share my overwhelming excitment of finding a sensational new artist (which has to be my favorite thing of all).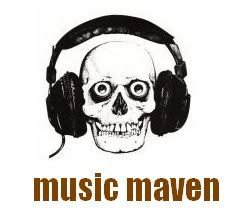 I've managed to meet a few new people, find dozens of other fascinating blogs, and bother all my friends about the website constantly. On the eve of my 100th post I am making a pact with myself to write everyday when possible and spread the word a little further about this silly little blog because the thing is: it's not silly. I put a lot of work and thought into my posts and I'm proud of them. This is not the typical music blog by any means. I'm not in the business of reviewing albums or commenting on all the same music news that you can find in greater detail on the larger sites. I just want to bring my own spin to things you may have heard before but passed by. Whether a song is a day old or a decade old, I want to give it the proper due. I would never be able to post on something I wasn't completely enthralled with and that passion is hopefully being conveyed in every topic I cover.
I promise I will only continue to get better. I strive to make people interested in the music I love so very much. Even if this kind of music is not your thing, I hope you can laugh at my over the top enthusiasm. And I'll be honest, I really want more readers! I want to start debates about who the greatest singer/songwriter is or have contests where people can win crazy things like a poster of Earth, Wind, and Fire. Ha.
I just love this tiny blog so much. Why? Because I love music so much.
In upcoming posts, I will be covering the Paul McCartney concert at Citi Bank (Shea Stadium), All Points West music festival, and the craziness that I hope will ensue as I work the David Cook show here at my own venue. I'll also be working at Warped Tour tomorrow so there could be a few good stories there (I'm hoping not to see any of the bands though - I've been to Bamboozle before and wanted to kill myself). Bottom line: A lot of music is happening.
Here are some favorite photographs to commemorate this day: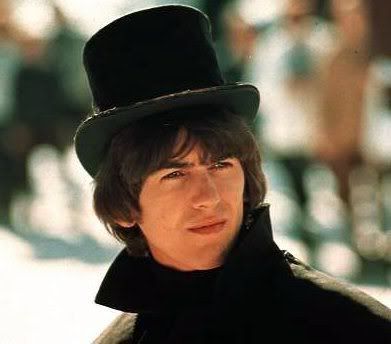 (The cat picture courtesy of me: the owner of the most musical cat in the world, Charlie Margarita Chaplin)