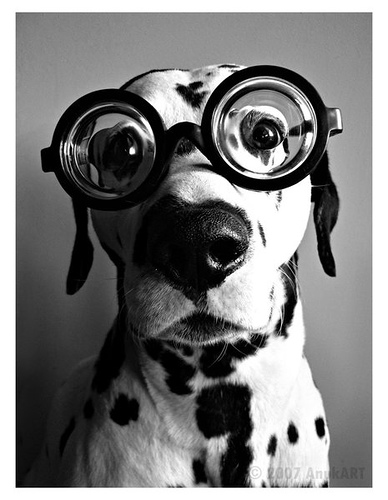 I don't know why the tides have shifted in the past few days but something happenend and I can't get my groove back. I have at least two new wrinkles on my face and in honor of my rapid aging process in my early/mid-twenties, I'd like to share a little list of some songs. Sometimes I feel like the apocalypse isn't too far and sometimes this music helps.
I'm almost on the cusp of wanting to meet real people again and get out of my headphones for a few hours a day. I wonder what that will be like, actually wanting to answer the phone for people other than the few I do now. Imagine if I met someone like Cory Booker that was actually real and incredibly intelligent and perceptive. Someone genuine who wasn't afraid. Maybe that will happen at some point but all that is certain for now is the aging process.
"All of this around us will fall."
Here are 16 songs, along with some choice lyrics, about growing old.
Aerosmith - Dream On
The definitive song I think of when I see my reflection, unfortunately:
Every time that I look in the mirror
All these lines on my face getting clearer
The past is gone
It went by, like dusk to dawn
Isn't that the way
Everybody's got their dues in life to pay
Yeah, I know nobody knows
Where it comes and where it goes
I know it's everybody's sin
You got to lose to know how to win
Mary J. Blige - Work in Progress
Sometimes I get down, sometimes I want to cry,
Sometimes I get depressed,
No one promised there would be sunshine all the time.
John Mayer - Stop This Train
No I'm not color blind
I know the world is black and white
Try to keep an open mind but...
I just can't sleep on this tonight
Stop this train I want to get off and go home again
I can't take the speed it's moving in
I know I can't
But honestly won't someone stop this train
Billy Joel - Vienna
You got your passion you got your pride
But don't you know that only fools are satisfied?
Dream on but don't imagine they'll all come true
Third Eye Blind - Wake For Young Souls
Well the wind that blows its blowing colder and the child that grows she's growing older
And the friends we know they'll turn a shoulder
The friends we know they are growing colder
Rod Stewart - You Wear it Well
Anyway my coffee's cold and I'm getting told
That I gotta get back to work
So when the sun goes low and you're home all alone
Think of me and try not to laugh and I wear it well.
Badly Drawn Boy - The Time of Times
Oh, sweet morning
And your head's not right
Did you hear my warning
This is the time of times
And your head feels like your body
Your mind is close behind
There's a teardrop on your shoulder
Says this is the time of times
It's the time of times again
Jackson Browne - These Days
And I had a lover
It's so hard to risk another these days
Now if I seem to be afraid
To live the life I have made in song
Well it's just that I've been losing so long
I'll keep on moving
Things are bound to be improving these days
These days I sit on corner stones
And count the time in quarter tones to ten, my friend
Don't confront me with my failures
I had not forgotten them
The Killers - When You Were Young
And sometimes you close your eyes and see the place where you used to live
When you were young
They say the devil's water, it ain't so sweet
You don't have to drink right now
But you can dip your feet
Every once in a little while
The Strokes - Someday
In many ways they'll miss the good old days
Someday, someday
Yeah it hurts to say but I want you to stay
Sometimes, sometimes
When we was young oh man did we have fun
Always, always
Promises they break before they're made
Sometimes, sometimes
Death Cab For Cutie - No Sunlight
With every year
That came to pass
More clouds appeared
'Til the sky went black, and there was
No sunlight
And it disappeared at the same speed
As the idealistic things I believed
The optimist died inside of me
Silversun Pickups - Growing Old is Getting Old
Suddenly
We decompose
But we're not alone
So we all
Are growing old
and my favorite line:
I memorized your smile lines from left to right.
Tracy Chapman - I Did it All
When they come to interview me
For my made for TV movie
Say I'm the bitch who was a bastard
Who did it all for the love and laughter
I did it all
Jay Z - 30 Something
I'm from the era where ni**as don't snitch
you from the era where snitchin' is the shit
I'm afraid of the future, why?
Y'all respect the one who got shot
I respect the shooter
Y'all go to parties to ice grill
I go to parties to party with nice girls
George Harrison - All Things Must Pass
Now the darkness only stays the night-time
In the morning it will fade away
Daylight is good at arriving at the right time
It's not always going to be this grey
All things must pass
LCD Soundsystem - Losing My Edge
I used to work in the record store.
I had everything before anyone.
I was there in the Paradise Garage DJ booth with Larry Levan.
I was there in Jamaica during the great sound clashes.
I woke up naked on the beach in Ibiza in 1988.
But I'm losing my edge to better-looking people with better ideas and more talent.
And they're actually really, really nice.